My friends, it pains me to admit this, but… yesterday I heard myself utter the phrase, "kids these days." Sigh. Where has the time gone? I was just a teenager begging the AOL gods to let me connect to the internet so I could join chat rooms and gush over the newest NSYNC song. Now, I'm excited by things like saving 15% or more on car insurance, networking conferences and mental health yoga – all the while I keep catching myself referring to anyone under 25 as a 'youth.'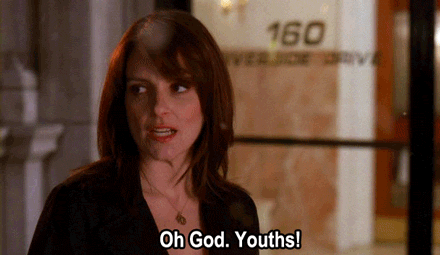 I don't know exactly when it happened, but I did indeed grow-old(er) – as one does – and feel a bit ambivalent about it. This Throw-Back-Thursday post is going all the way back to my first moments, and (I don't mean to brag, but..) I was a bit of a celebrity from the get-go. Newspaper reporters crowded my parents' hospital room, pictures were taken, congratulations given and gifts were bestowed. All of this because I, born on January 5th, was the winner of Naperville's  First Baby Contest in 1987.
It's hard to believe, but exactly 30 years have passed since my day in the Sun (pun intended) and I can say with gusto that thus-far I have had a full life. I've seen a pig crush a beer can with it's mouth, and an elephant tip-toe through the jungle like a ballerina. I've eaten bugs in Africa and pastries in France. Learned that I cannot sing, but that I have a knack for public speaking. I've seen life come into this world, as well as pass from it. I've eat-pray-loved my way to 30, and feel very fortunate indeed to be here. For the briefest of moments I had feelings of anxiety about approaching this milestone, but then I thought back and remembered my friends who never made it this far. Who's stories were cut short, and so I am grateful to be 30. Perhaps, the thing that marks my age more than anything else is my awareness of life's fragility and mortality.
Geesh – before we get too heavy, let's lighten it up a bit. Did I mention that once I said the word "sex" instead of "seven" to a large group of teenagers? Yep. Remember that knack for public speaking? Well, it took a LOT of practice. On the flip side, I once had a six year-old ask me to corroborate his mother's explanation of where babies come from. Turns out, his mom was right, but boy was that an awkward conversation to sit and nod through! I've been party to the good, the bad, the ugly and the very awkward, and cannot wait to see what this next trip around the Sun has in store!